The Brief
For the Talk They Hear You project the Substance Abuse and Mental Health Services Administration (SAMSHA) wanted to create an experience that would allow parents to practice talking to their children about alcohol in a safe environment. They knew that many parents found it a very difficult discussion to have; that they weren't sure how to talk to their kids about alcohol, especially about the peer pressure that they often encounter at parties. The simulated conversations we build at Kognito were ideally suited to a project like this. We built an experience that allowed parents to practice the conversation, exploring topics that might make their kids defensive without any real life consequences.
To support that experience for parents the User Interface needed to not only guide parents through the conversation choice by choice, also provide insight into the thought process of the virtual child they were practicing with. To that end we created signature interactions integrated into the narrative, as well as info graphics that the parents could access throughout the conversation to see their virtual child's changing (or not) attitude toward the conversation.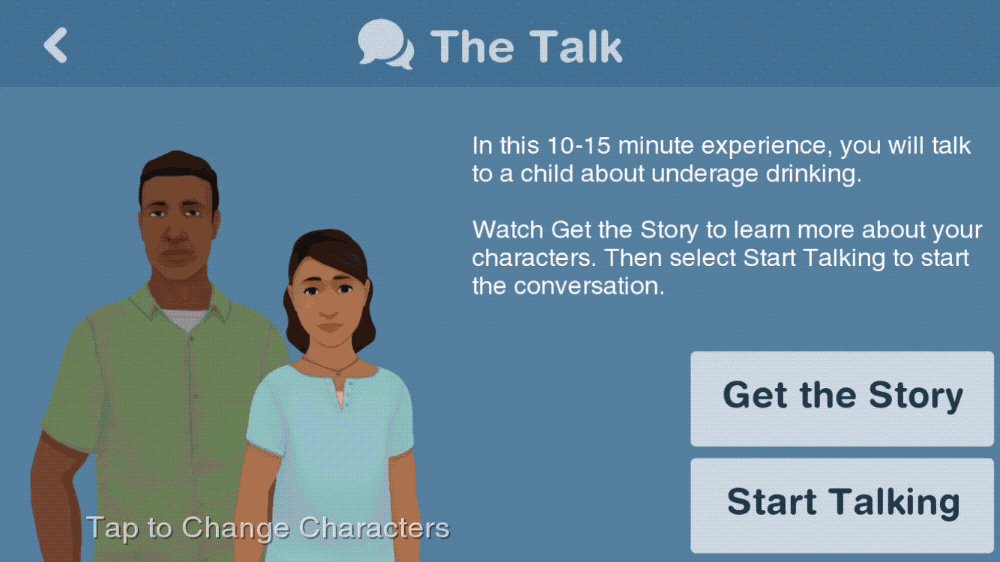 Conversation Customization
Allowing parents to customize both their own and the characters of the children they were practicing with was essential in creating a truly immersive experience that they would connect with.
Unique Conversation Controls
We created several unique interactions for this project, including achievements, dynamic coach feedback and measurable goals to help guide parents on their progress.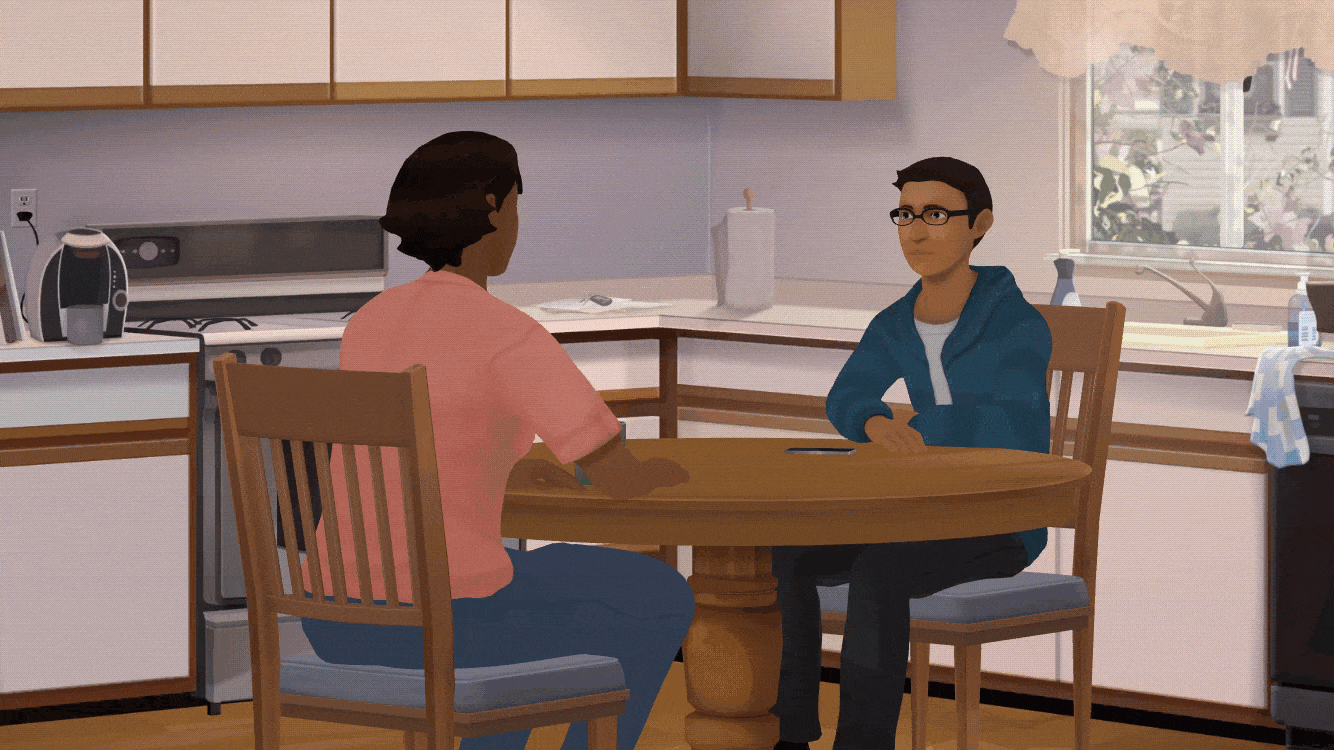 SMS Thoughts
The unique focus of this conversation on kids planning a party presented an opportunity for us to use text messaging as a means for parents to get into the heads of the virtual child they were practicing with.
UX Flow
The simulation was designed to both guide first time user through a curated, intuitive experience and provide returning users with quick access to reference material and previous achievements.