The Problem
Developing a bespoke User Interface for every product in the Kognito portfolio, in the age of responsive design was rapidly becoming prohibitively expensive and causing a fractured brand experience.
Solution
KognitoUI, a responsive, content agnostic UI framework that could be shared across all products and only required product teams to define content and a product color scheme.
Key Results
• 85% time savings on UI dev work per project
• Modern visual style and uniform brand consistency
• Fully responsive implementation
Simulation Menu
The first thing a user sees upon loading a Kognito simulation is this menu which orients them by providing an overview of the content to be covered and establishing what path they need to take through the content.
Conversation Dashboard
At the end of each conversation the user is presented with a simple dashboard which provides them with a score, sometimes relative to their peers, and provides more in depth feedback about how their did.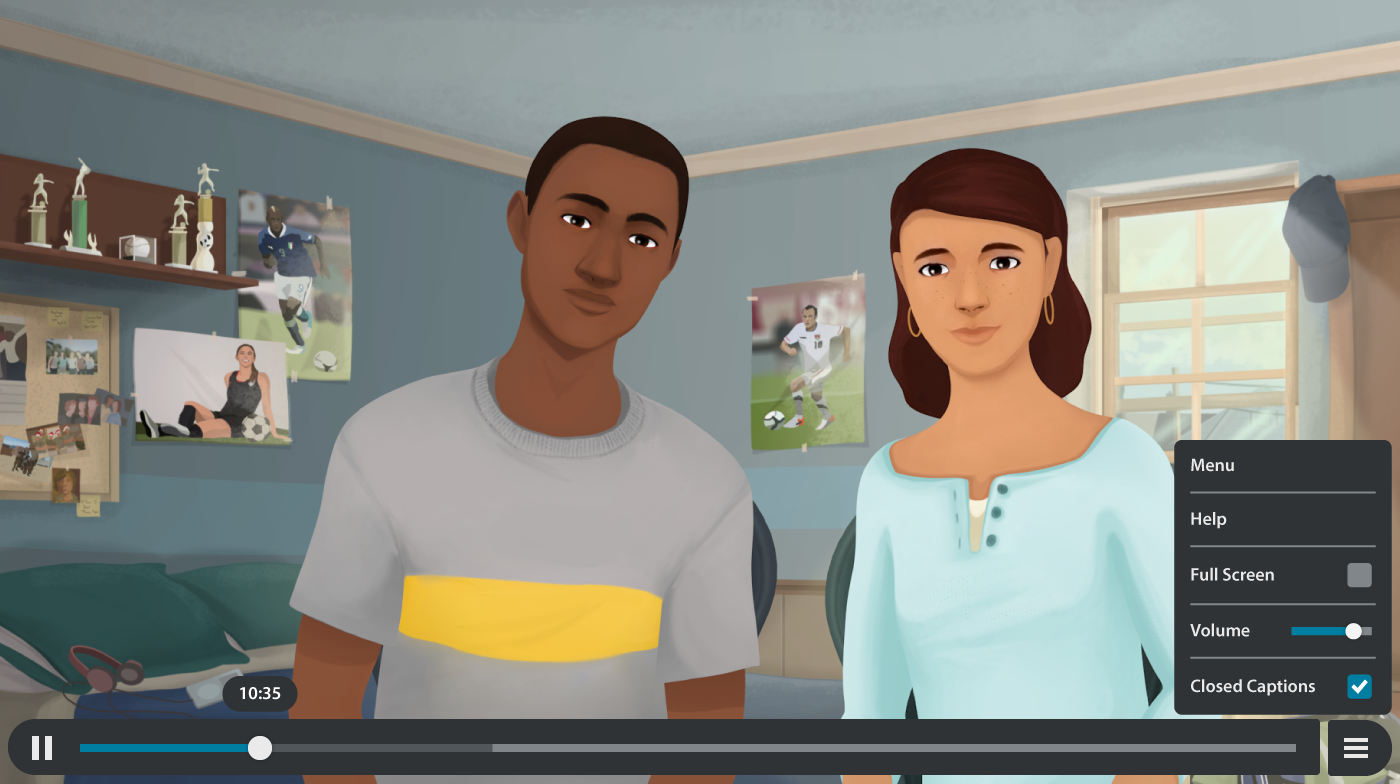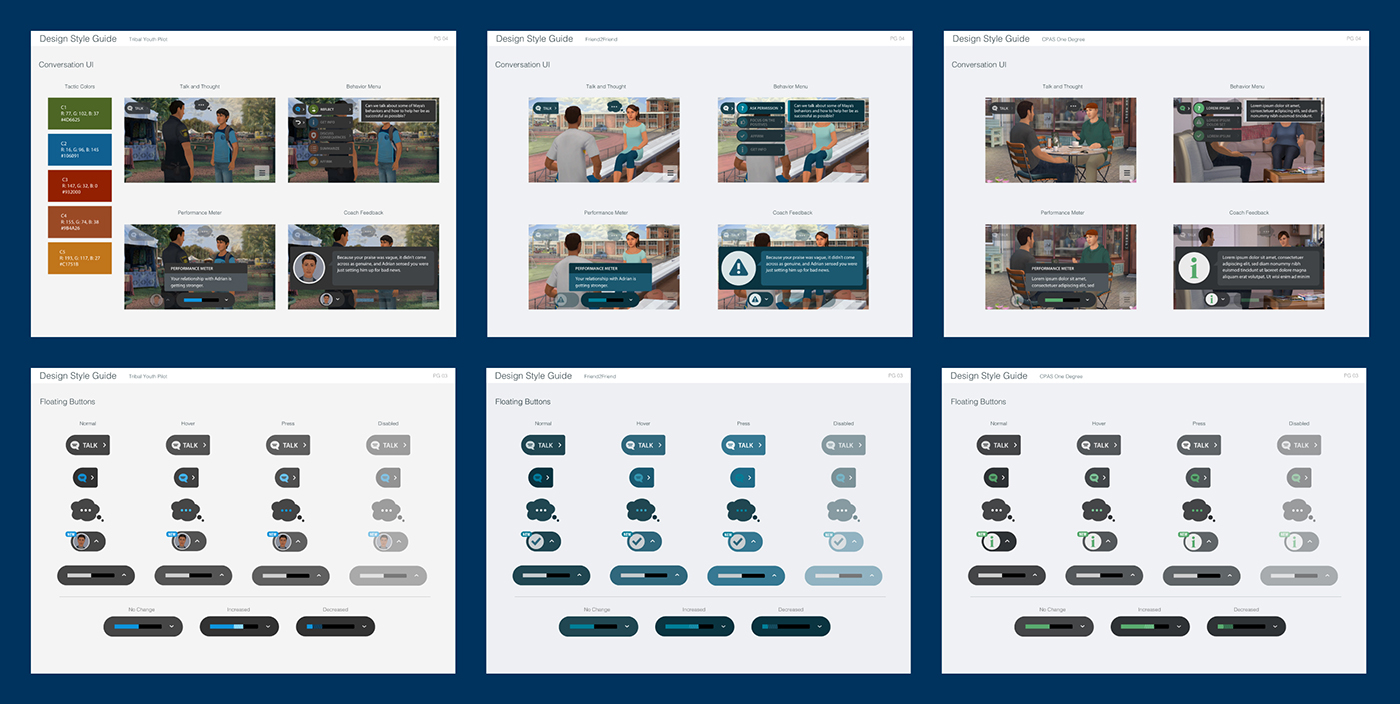 Style Guides
Since each product in in the Kognito portfolio uses the same design system, we built in a range of customizability that would allow the product teams to easily differentiate each product for their particular vertical or client.